November Chagossian Heritage Visit
Following the UK Government's announcement in November 2016 that it would fund an expanded programme of visits for Chagossians to the British Indian Ocean Territory, the first such visit took place at the beginning of November 2017. This saw a group of 18 Chagossians, 11 from the UK and 7 from Mauritius, take part in a week-long visit, with a full programme of events and activities. These included a service of celebration and thanksgiving, some of the group visiting the outlying atolls of Peros Banhos and Salomon, and a day spent at East Point plantation. Some of the group showed off their fishing skills, ensuring that a feast of traditional Chagossian food was served one evening.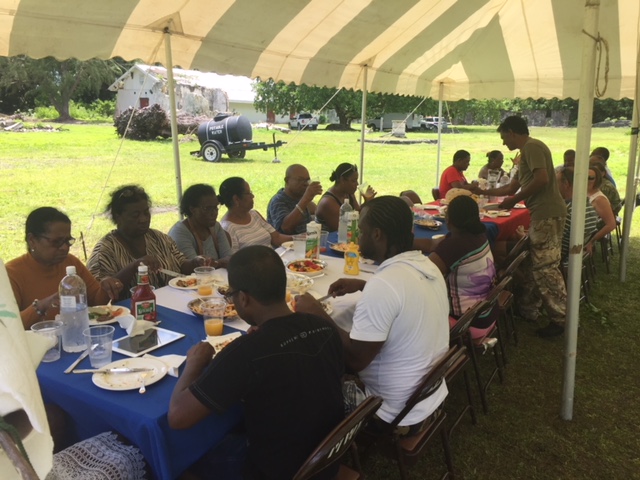 We know how important these heritage visits are for many Chagossians and look forward to continuing to offer the opportunity for more people to take part. The priority is to give places on the visits to those born on the islands of the Territory, although they are open to all Chagossian descendants. If you would like to be considered for future visits you can send your details to BIOTFCO@fco.gov.uk along with documentary evidence to show your connection to the Chagos Islands.