Plantation Trail Boards
The Plantation Trail is in the Southern Restoration Site on Diego Garcia. This is an area where native trees are being restored and the coconut palms, that have taken over and prevent any other kind of tree from growing, are being removed.
This forest trail takes people through the forest and past these information boards that tell them more about the environment, flora and fauna that they see.
Please click on the images to see higher resolution versions: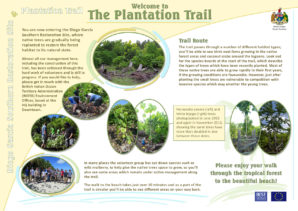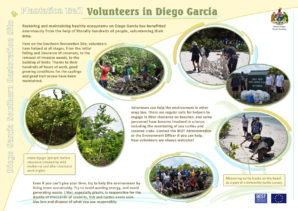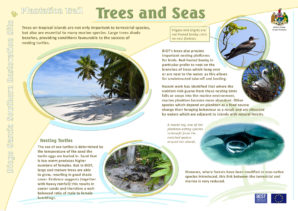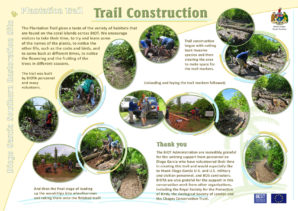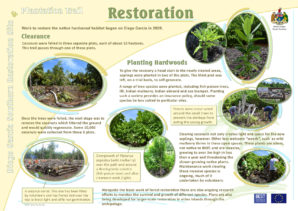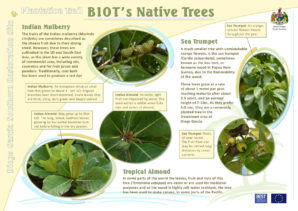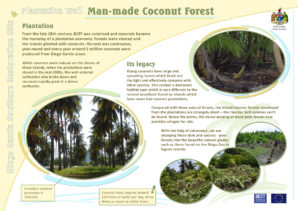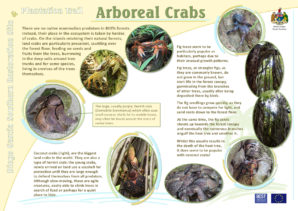 EU Best Funding
This project was made possible with funding from the EU BEST initiative, and is aimed at raising awareness on protecting species and habitats in BIOT.
BEST is a voluntary scheme for Biodiversity and Ecosystem Services in EU Outermost Regions and Overseas Countries and Territories.
The BEST initiative seeks to promote the conservation of biodiversity and the sustainable use of ecosystem services including ecosystem-based approaches to climate change adaptation and mitigation in the EU outermost regions and overseas countries and territories. Further information can be found about the initiative on the European Commission environment website.